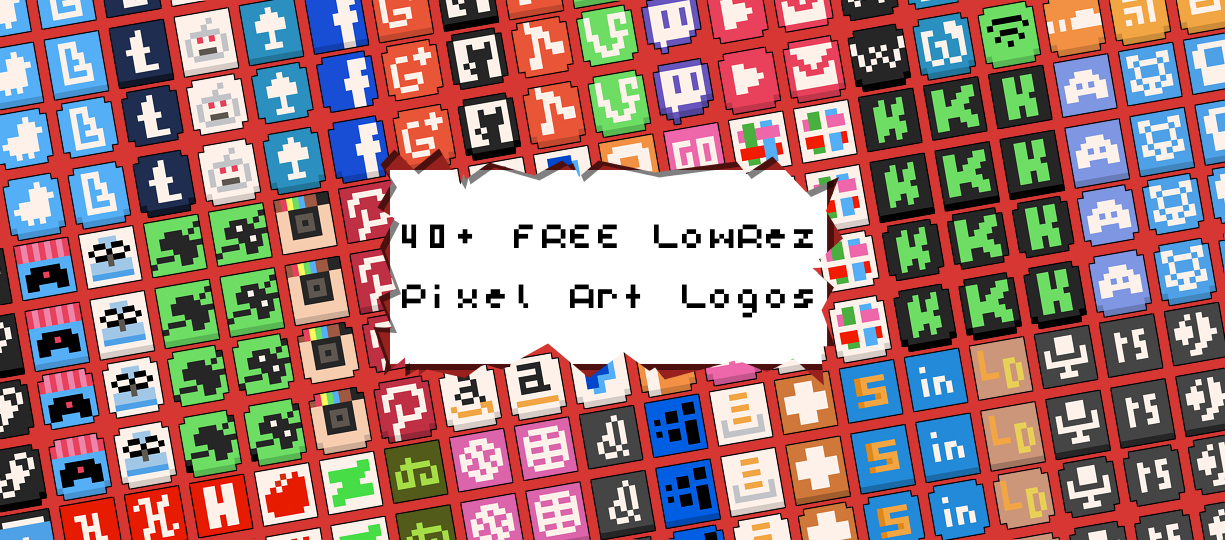 40+ FREE LowRez Pixel Art Logos 4️⃣0️⃣
A downloadable LowRez Pixel Logo Pack for Windows, macOS, Linux, and Android
This free pixel-logo pack contains over 40+ LowRez pixel logos to use when linking to your stuff anywhere on the internet.
---
Each icon has FOUR different versions:
Flat, 2D Square
'Popped Out', 3D-ish Square

Flat, 2D Circle

'Popped Out', 3D-ish Circle
---
In addition to these variations, some select icons have multiple 'versions' with there designs.
The Dribbble icon, for instance, has 3 different designs available to choose from:
A Slanted Ball
A Non-Slanted Ball

A Lowercase 'D'

---
These icons are free to use in both non-commercial and commercial projects, and credit to me is not required [ although it is GREATLY appreciated :) ].
Just be sure to credit the original owners / trademark holders of the logos!
---
[ Hey there! Would you like some spooky, Halloween-themed, pixel fonts to go along with these logos? Check This Out! ]
Download
Click download now to get access to the following files:
LowRez-Pixel-Art_LogoPack.zip
262 kB
Comments
Log in with itch.io to leave a comment.
I don't know if this is 100% legal
google.com/permissions/logos-trademarks/

It is. These are just my artistic interpretation of various logos.
If you use them on your site, you need to give copyright notice to the original owner's ( not me, the company ). That's why I say this:
Just be sure to credit the original owners / trademark holders of the logos!

For instance, look at the bottom of various Itch.io pages, and you'll see Twitter's logo & Facebook's logo. You can use these logos when linking to their sites, people have been doing that for ages. Just don't claim ownership, endorsement, or partnership of any kind. Pretty simple.
Good icons for a free price, NICE WORK!