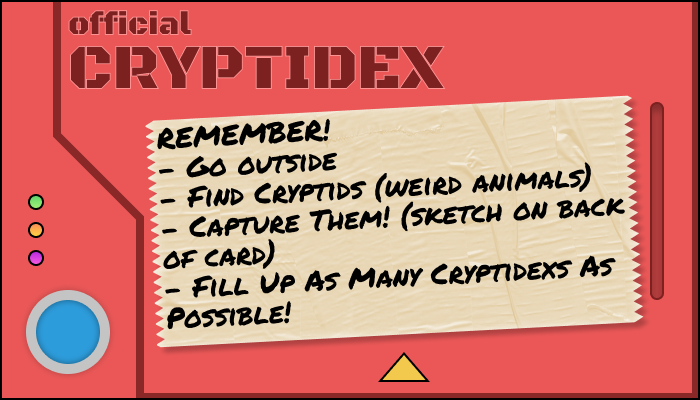 CRYPTIDEX 👽 ✍️
Firmware Update For All CRYPTIDEXS: New MULTI SCREEN Mode!
---
Hey Cryptid Hunters! 👽 ✍️
Are you constantly filling up the limited 2 screen version of your CRYPTIDEX? Well, I just update your firmware, you're now able to print out a "Multi Screened" version of this business card, which ditches the case design on the front & instead fills both the front & back of the business card with drawing screens. Not only that, it gives you more screens each side! 8 on the front & back, 16 in total per card!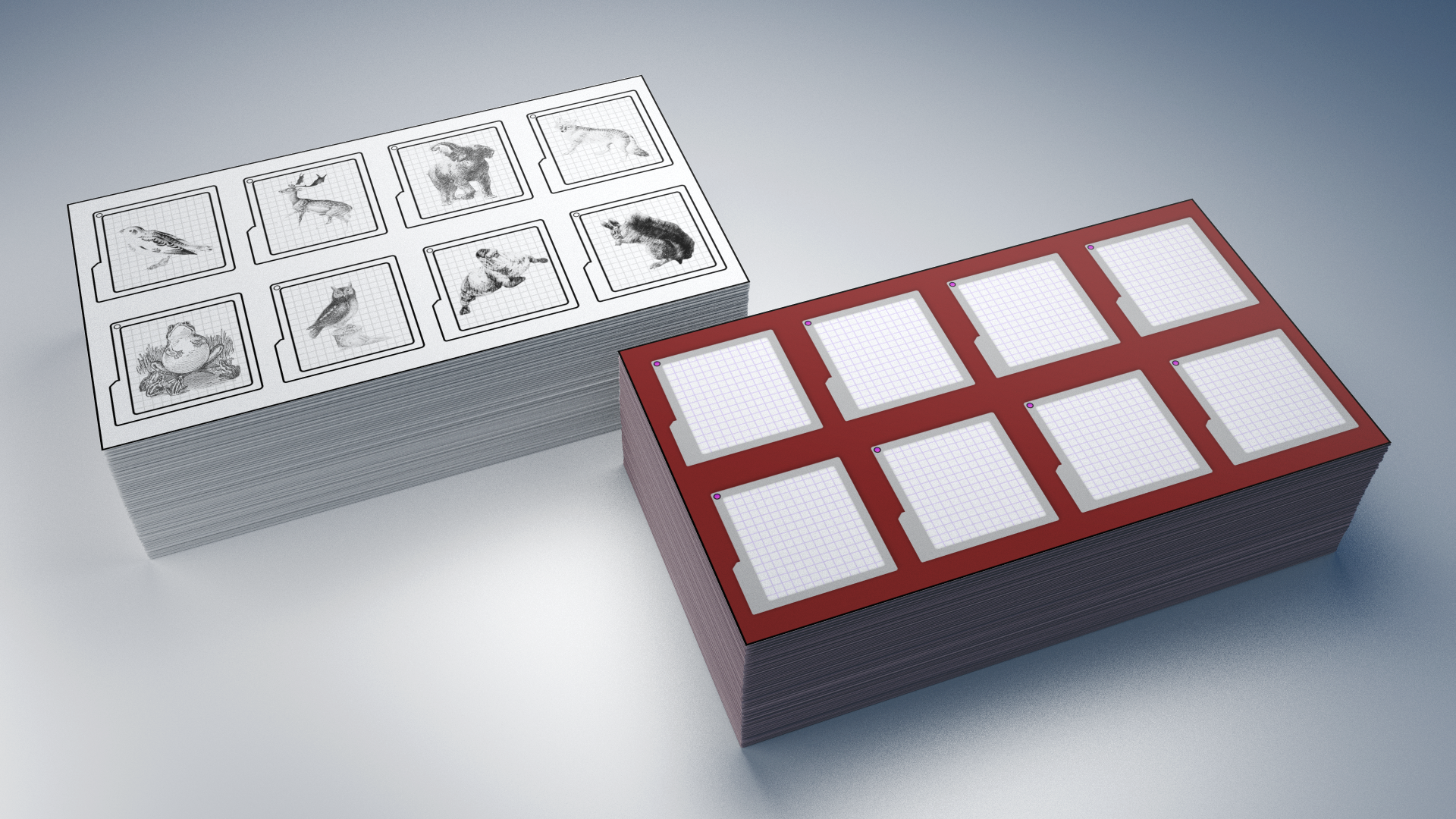 and, of course, this comes in the 3 printer modes: Colored, Color Friendly, and Black & White

I hope you enjoy this new version!
Got any feature requests, changes, feedback, or want to share you cryptids you've captured? Make a post in the community board! We'd love to see it :^)
Files
CRYPTIDEX - Colored - Multi Screened.pdf
24 kB
Nov 16, 2019
CRYPTIDEX - Color Friendly - Multi Screened.pdf
7 kB
Nov 16, 2019
CRYPTIDEX - Black & White - Multi Screened.pdf
5 kB
Nov 16, 2019